Do not wait to learn the tricks of making better Google Shopping campaigns, to outperform your competitors and get  visitors with a high conversion value on your website.

Do you know what a Google Shopping Feed is and how to create a good feed?
When you want to upload your product data in the Google Merchant Center in order to create an ad, you first need to create a Google Shopping Feed with all your product data. This feed is a detailed list of the required data source to display your products on Google. It's important to properly implement your Google Shopping Feed in order to show relevant and attractive advertisements to visitors. The more data you give to Google, the better they can list your advertisements to relevant visitors.

How to create a good Google Shopping Feed for your company
The Google Shopping Feed creation is the first part of the Google Shopping Ad process. The Google Shopping Feed must include some key attributes in the feed:

1. The product ID: refers to the number you use in your store to identify your product.

2. The product title: you have to write a clear and short product title with the main keywords at the beginning of the title as your ad will appear on the top of the Google shopping search results.


3. The description: you have to write all the product features such as the use, colour, size and so on to help consumers find directly all the relevant information about the product. With Google Shopping you pay per click, so you want to make sure that your Shopping Feed is as accurate as possible and visitors only click if they really want to buy the product.

4. The Google product category: you must choose the most specific Google product category from the Google Taxonomy list for each selling product. Being as accurate as possible with categories in the Google Shopping Feed is very important to let Google showcase the right products to the right audience. For example, if a customer is looking for a case for a Nintendo Switch, your categories will be most ideal displayed as: Movie, Music & Games → Video Games → Accessories → Nintendo Switch → Case & Storage.

5. The Product type: you can create your own subcategories for your product type. For example, for a hard case Nintendo Switch, the different product type could be hard, soft or other type of cases.

6. Other requirements: in all your ads on the Google Shopping Feed, you have to include one picture of the product, the availability status, the price and sales price when there are some discounts on the product.

How to optimize your Google Shopping Feed
After you have created the Google Shopping Feed, you have to import it into Google Merchant Center. Thanks to this tool, you will be able to analyse all the data to exactly know how to improve your feed such as the title, colour, description or the image. The Merchant Center tool shows you what kind of data you can improve, so that your products will be showcased in Google.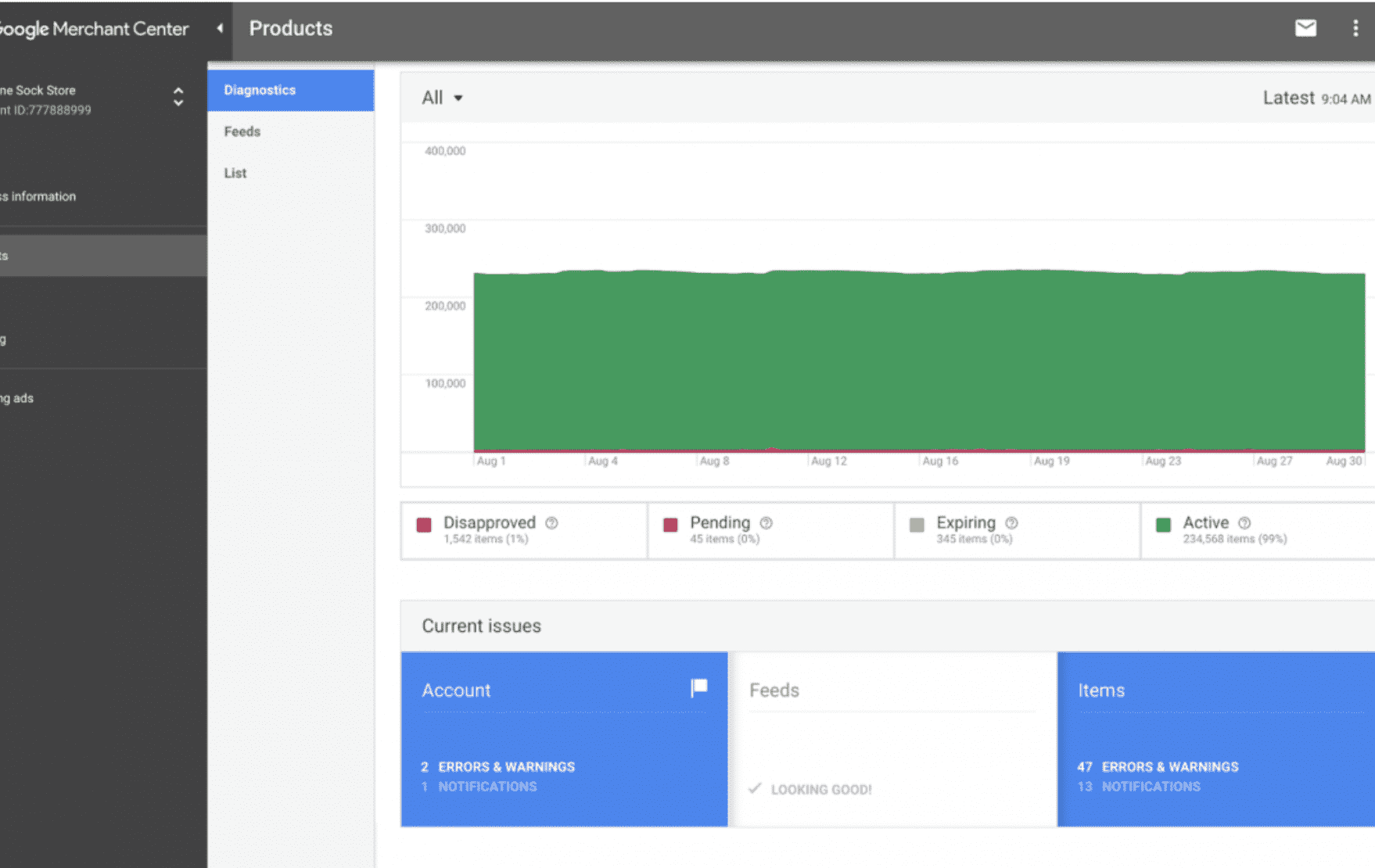 After you have imported your product feed in Google Merchant Center, it's  time to work on the Google Shopping campaigns in Google Adwords.

Looking for someone to help you with creating a good Google Shopping Feed?
If you need any help to make a clear and relevant Google Shopping Feed, do not hesitate to contact us via the contact form below. We have made dozens of Google Shopping Feeds for all kind of companies.