Do you want to learn from a SEO specialist and are you looking for a clear and concise explanation of SEO? Want to know the benefits of SEO from an experienced SEO expert? My name is Jesse van Doren and I am the founder of Brize, a marketing company whose SEO specialists have helped dozens of companies, both in the Netherlands and abroad, with optimizing their online marketing positioning organically.

What is SEO?
SEO (Search Engine Optimization) is the process of promoting your website and/ or web page in a search engine's results page while not paying for your ranking like SEA. This form of online marketing is commonly referred to as 'organic', 'free' or 'natural' by SEO specialists.

How SEO Works
When implementing Search Engine Optimization, SEO specialists take several things into account by doing a SEO Audit. For example:

1. Keyword Research:
- What people interested in your product/service search for
- Common terms that are related to your product/service

2. Technical SEO aspects of your website

3. The content of your site is optimized for search engines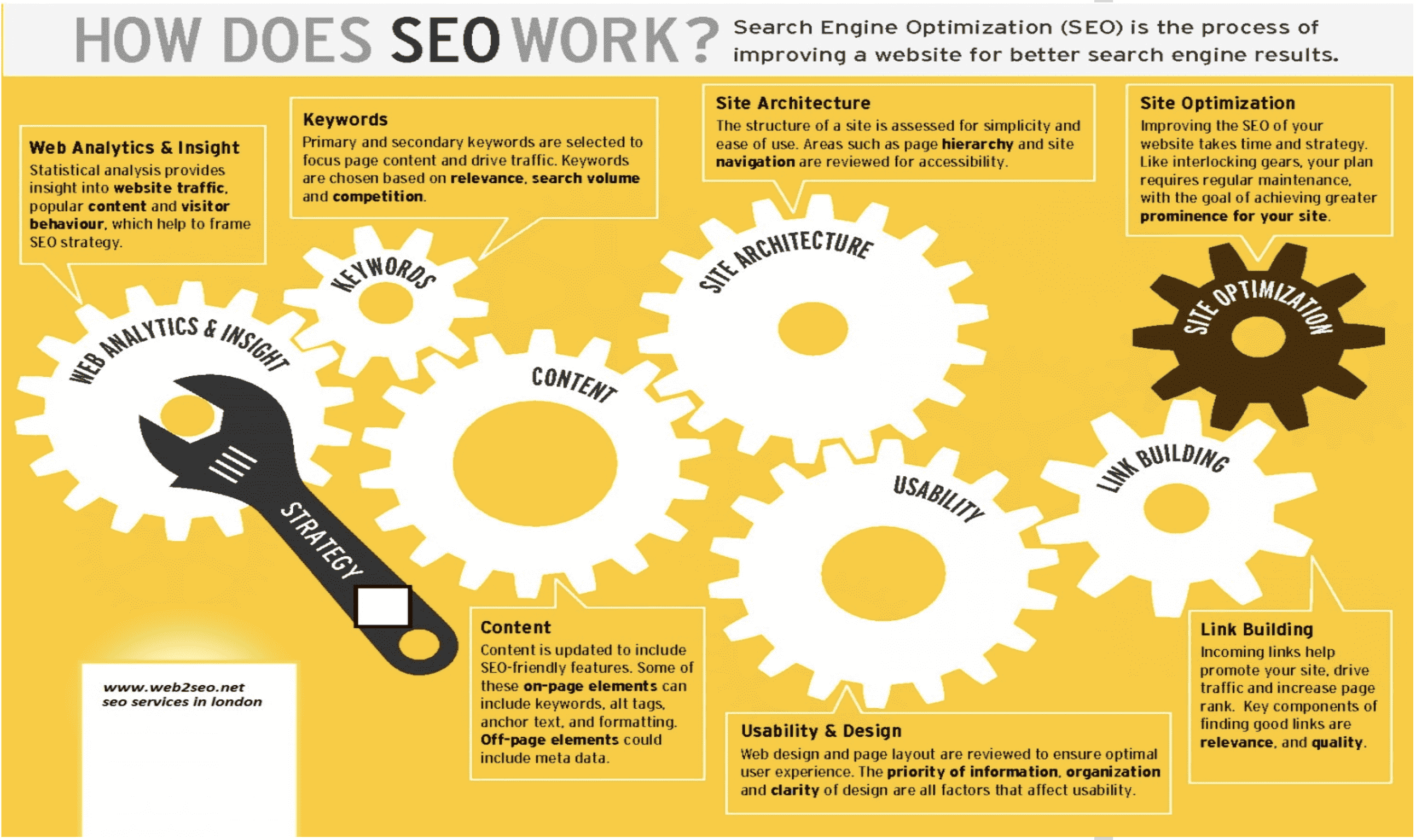 In saying this, a SEO specialist understands that a large part of your ranking in search engines relies on the importance of backlinks to your website. If a search engine sees different pages linking to your website, it assumes that your website is important and places you higher in the rankings. If you want to know how many backlinks your website has, feel free to ask this to one of our SEO specialists by filling in the form below of this page.

Benefits of a SEO specialist
Having many years experience of being a SEO specialist, I have seen first hand, the benefits that SEO can bring to your website. Benefits include increased visibility to your intended audience, brand awareness and website visitors being genuinely interested in your products/ services. Being a SEO specialist I can tell you that you cannot simply ignore the benefits being offered by a successful SEO strategy.

Should I implement SEO myself?
As any SEO specialist would tell you, the world of optimization can be complex due the fact that algorithms of search engines such as Google are constantly changing. SEO consultants know you need to employ different procedures in order to guarantee that your website is ranking high on search engines results page or at least climbing the page. Some SEO aspects are easy to implement, for other things you need years of experience. My team and I realize the importance of organic search optimization and as SEO specialists, we have vast knowledge of how to best optimize your business. If you are looking for a SEO specialist we would love to talk about how we could improve your SEO rankings.