My name is Jesse van Doren, founder of Brize, a marketing company whose marketing automation specialists aim is to fully automate your business's marketing processes. Using marketing automation software and tools, my team of marketing automation specialists and I, have helped dozens of companies, both in the Netherlands and abroad, in implementing marketing automations successfully.

Common Features of Marketing Automation
As a Marketing Automation Specialist, I often get asked what is marketing automation? I would define marketing automation as the implementation of automated processes in order to send certain information to your customer. This is commonly done by email. Common features which appear in marketing automations include the following:

1. Lead Capturing: Lead capturing is the first step in our 'what is marketing automation' process. By creating and offering valuable content and asking for a bit of data in return, a marketing automation specialist can turn this landingspage visitor into a lead. My team of marketing specialists have compiled a comprehensive Lead Capturing article that goes into further detail.

2. Lead Scoring: When asked 'what is marketing automation?', I say that marketing automation is a process which often starts with Lead Scoring. Lead Scoring gives you the ability to recognize your best leads. Lead Scoring determines your best leads by attaching a point system to the leads. This 'points system' differs from business to business but they generally orbit around the interest shown in the business or by their places in the buying journey. Our marketing automation specialists have dedicated a specific article into Lead Scoring where you can learn more about this topic.

3. Lead Nurturing: Marketing automation specialists often regard Lead Nurturing as the most difficult feature of marketing automation. Lead Nurturing is the process of leading your customers through the buying process and eventually ending in a conversion. This can be tough for businesses as it requires constant relevant content creation and communication with their customers through every step of the buying process and customer journey. Our dedicated marketing automation specialists have written an extensive article around Lead Nurturing.

4. Target Email Campaigns: When we as marketing automation specialists ask companies their opinions on 'what is marketing automation?', we find that email campaigns are the most common feature that are associated with marketing automation. Multiple software tools can release emails to a whole host of email addresses, be they relevant or not. Marketing automation authorizes the release of emails which are targeted to a specific audience and delivered at the right time, with the right message and to the right people. My team of marketing automation specialists have comprehensive knowledge of this topic.

5. CRM Integration: My team of marketing automation specialists and I know that the integration of CRM with marketing automation is imperative for any business. There are many benefits to integrating both processes, namely, the ease it offers to your process and data. For example, if you were leading a customer through the buying process and have separate platforms for CRM and marketing automation, then you are constantly checking between the two platforms to see if your customer is receiving the relevant communication and is moving through the funnel. Our marketing automation specialists have created an expanded article about CRM Integration.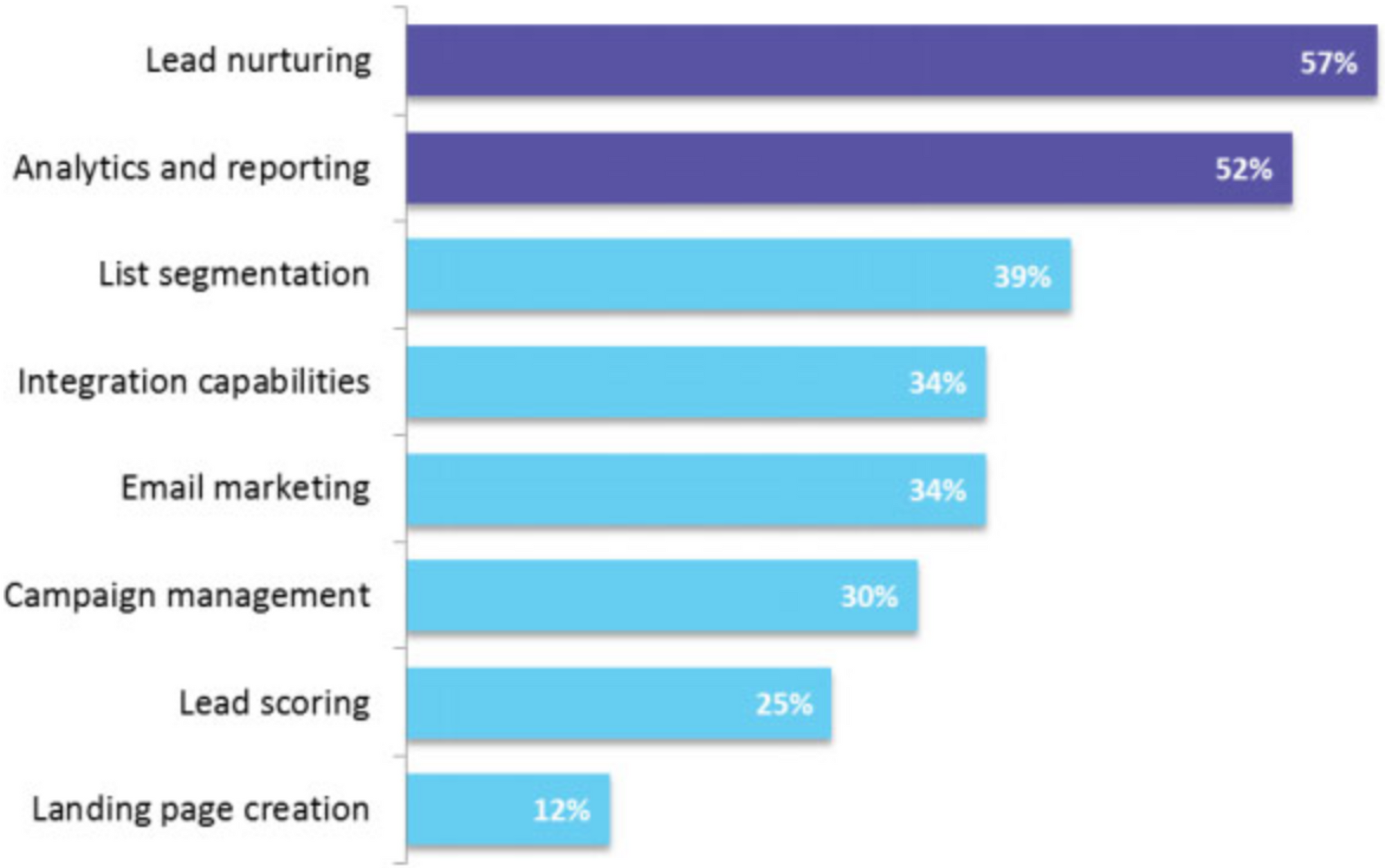 Intelligence Marketing vs Marketing Automation
To understand 'what is marketing automation' it is also important to understand intelligence marketing. As marketing automation specialists, my team and I understand that intelligence marketing has many attributes, including the following:

- Intelligence marketing refers to the tracking codes used to follow social media, email and webpages in order to gain knowledge of the behaviours of customers interested in certain products/services.

- As it can track buyer behaviours, there can be a more targeted response to customers via email, for example. Or a strategy can be developed to entice leads into converting.

- On the other hand, marketing automation specialists would describe marketing automation as software designed for marketing departments to communicate to their consumers effectively and convert their leads into conversions.

- Marketing automation concentrates on the customer journey and bringing customers from the lead capturing stage to the conversion stage.

Both should be understood in order to answer 'what is marketing automation?'

Where should I start with marketing automation?
As marketing automation specialists, my team and I see many companies make the mistake of creating marketing automations without the focus of an end goal or without the strategy of securing leads in the first place, mainly because they don't understand 'what is marketing automation'. So before you commence your marketing automation, organise a strategy which contains a clear and concise goal and is in accordance with your predetermined processes.

To start your marketing automation, you first need to decide if you have a sufficient amount of contacts to continue to targeted email campaigns or if you need to capture those contacts first. Once collected, you need to organize and centralize your contacts into one place for easy access. After uploading to your marketing automation software, you now need to segment your contacts in order to be able to install a targeted email campaign to those who fit the different criteria.

Next step is to get to know your contacts. Using tools like Google Analytics will enable you to discover things like demographics, age, geographic location, interests they have and the devices they use. It is necessary to pay particular attention to this as it will make it clear to you what segment is relevant for what information. Having this knowledge will only enhance your marketing automation.

From here you can start your email campaigns targeting the groups who best suit the content in your email.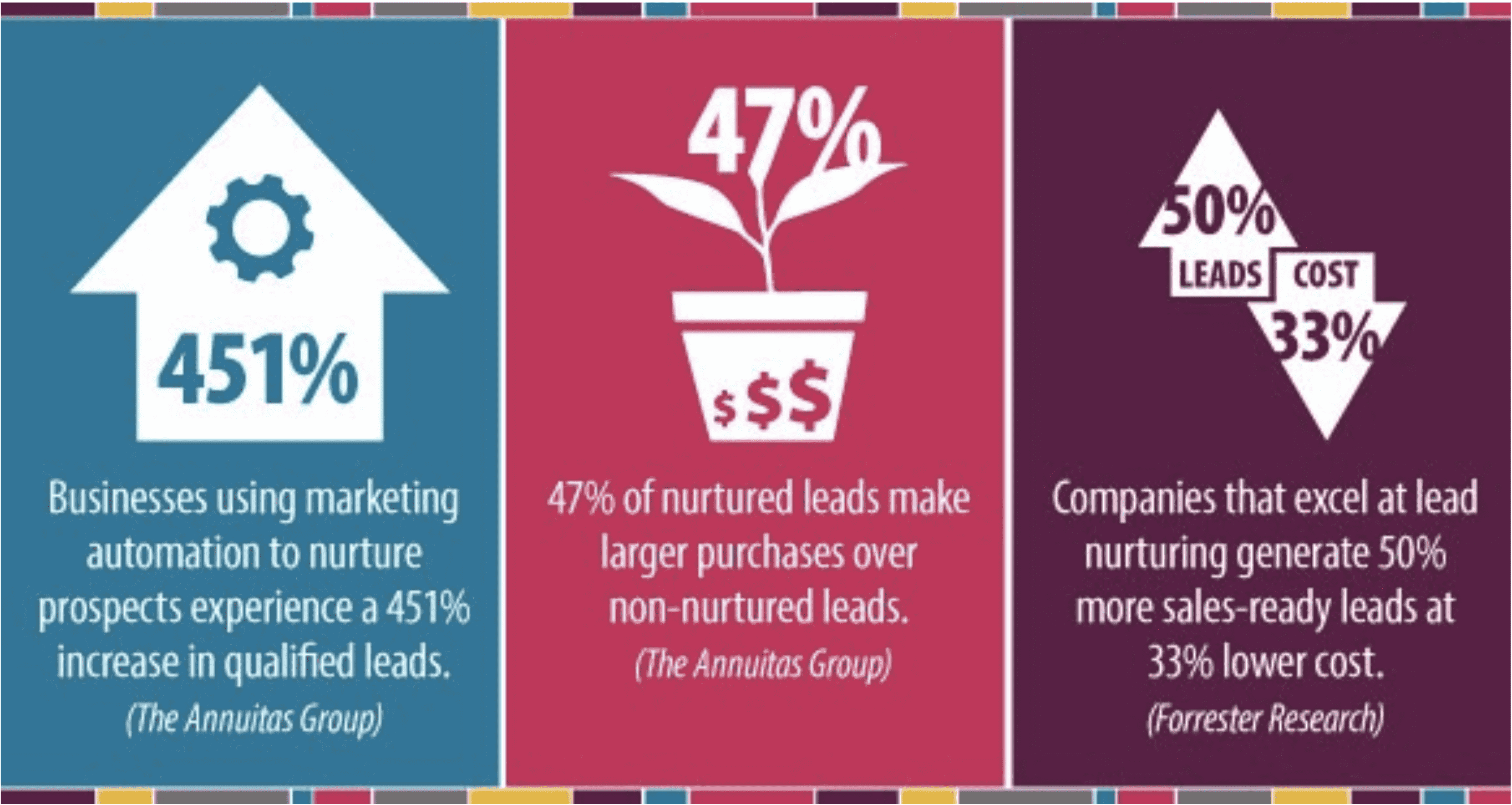 Tips for Marketing Automation
As marketing automation specialists we believe that the following are critical in order to have successful marketing automation:

1. Have a strategy and end goals in place before implementing marketing automation software.

2. Create content that is relevant and entertaining to your customers.

Looking for a marketing automation specialist?
My team of marketing automation specialists and I have sufficient knowledge of marketing automation and can guide your company into implementing a successful marketing automation, with a strategy that compliments your company and brings you and your customer through the customer journey positively. With this knowledge we can also answer questions you may have regarding 'what is marketing automation?' Leave your email in the contact form below to discover how our marketing automation specialists can help your business grow.